Satyam Sets up Research & Development Centre for Auto Sector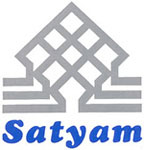 Chennai: In order to carry out research & development (R&D) for the automotive segment, Satyam Comuters Services Ltd has set up a Centre of Excellence in Chennai.
Subu D. Subramaniam, Director and Vice President, Satyam said the company's new centre will supply research support services in the arenas including alternate fuels, virtual test drive solutions, hybrid engines and growing sectors such as infotainment. Each and every element of a car can be digitally tested and valuated
The design centre will allow IT major to work concurrently with multiple R&D institutions throughout the world. The company will have ties with 25 top institutions comprising the Indian Institute of Science and Vellore Institute of Technology in India, and Purdue and Carnegie Mellon in the United Stated.
The Rs 6-crore centre on the Rajiv Gandhi Road will be inaugurated within a month. The centre will hire 1,000 engineers in next three years, and to begin with, there will be around 50 engineers.
Mr. Subramaniam said the company's 12 per cent of revenue came from the automotive sector, and it works with eight of the top 10 global automotive companies.
Subramanian said Satyam would create a system to make India the 'R&D super hub by next three years.' It will bring in industries and institutions to work on research such as hybrid engine programme and generate a consortium management process to allow Indian business companies and institutions to work jointly for large R&D programmes.
In a CII conclave, Satyam declared that a consortium would develop an "India Car" known as HERA fxV that will be a digital model, which can be utilized by automotive makers to build a car.