Sarabjit Singh may not benefit from Pak's remission policy on death sentences
Islamabad, June 23 :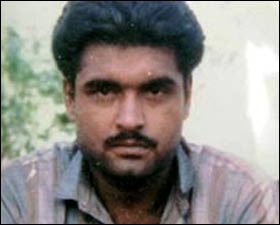 Sarabjit Singh, an Indian national facing death sentence in Pakistan, is not expected to benefit from the recent proposal from Pakistan Prime Minister Syed Yousuf Raza Gilani to commute death sentences of thousands of prisoners into life imprisonment. Gilani has made the proposal to President Pervez Musharraf, who is yet to take a decision on it.
Sources in the country's interior ministry said that Sarabjit case was different from others' as he was involved in terrorism and espionage.
"As Sarabjit has been involved in crimes relating to terrorism and espionage, the remission announcement would not be valid for him. Only those will be benefited who have been involved in terrorism, bombings and spreading sectarian hatred," The Daily Times quoted the sources as saying.
According to them, high-level officials were making their best to send Sarabjit to India in exchange for those Pakistani prisoners detained in Indian jails.
Nasir Aslam Zahid, a retired judged in Pakistan, has been assigned the task of drafting a charter of demands to be presented to the Indian authorities proposing the possible exchange of Pakistani prisoners (in India) in exchange of Sarabjit, the sources added.
Sarabjit was originally set to be hanged on April 1, but his execution was deferred for 30 days by Musharraf. This was done so that Pakistan's new government could review his case following an appeal for clemency from the Indian government.
Following Gilani's intervention, Pakistani authorities put off the execution "until further orders".
Meanwhile, Sarabjit Singh's family in India claims he was a victim of mistaken identity and that he was wrongly convicted for 1990 blasts in various cities of Pakistan, which claimed 14 lives. They say he was a farmer who accidentally strayed across the border into Pakistan while drunk.
But, Pakistan maintains Singh was an Indian spy. He has been in jail in Pakistan since 1990. (ANI)