Samsung reportedly set to launch Galaxy S III 'Mini'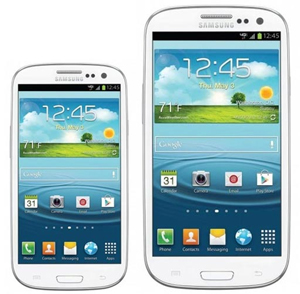 On the basis of the invites which Samsung has recently sent for its forthcoming press event in Germany, there are speculations galore that the company is apparently set to launch a smaller Galaxy S III version --- supposedly the Galaxy S III `Mini.'
With the invitations sent out by Samsung featuring a `Mini'-suggestive tagline, which reads: "That's how big small can be," a TechRadar report has drawn attention to the possibility that the indication in the invites is an implicit reference to a smaller version of Samsung's flagship 4.8-inch Galaxy S III handset.
As per the TechRadar report, the Galaxy S III `Mini' will likely be a 4-inch version of its bigger Galaxy S III counterpart; thus boasting a diagonal screen size which will be the same as that of Apple's new iPhone 5.
Though there are hardly any other details available about the `Mini' version of Galaxy S III, it is being speculated that the handset will also probably have a 5-megapixel back camera; and will also likely be less expensive than the iPhone 5.
The rumored release of the Galaxy S III `Mini' handset will substantiate Samsung's statement that the pace of its innovation will remain unaffected by the lawsuits it is fighting against Apple; and it will continue launching a number of new devices - including the Galaxy Note II smartphone-cum-tablet - for the holiday shopping season.