Samsung Galaxy S3 was top-selling US smartphone in July; iPhone 4S' share still growing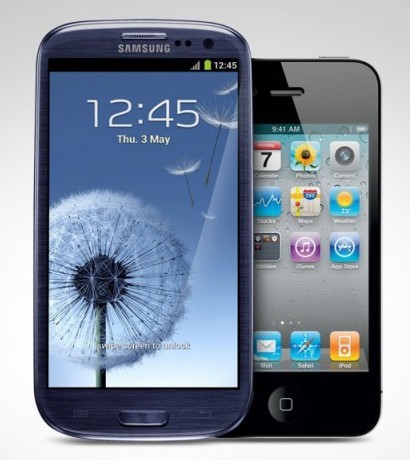 Close on the heels of a recent Canaccord Genuity report that the Samsung Galaxy S3 handset had dethroned the Apple iPhone 4S to become the top-selling smartphone in the US in July, the latest statistics released by comScore show that, through the month of July at least, the smartphone-market share of Apple was still on the increase.
According to the most recent figures shared by comScore, which surveyed more than 30,000 US mobile subscribers for its latest July report, the number of smartphone owners in the US stood at 114 million during the three-month period from April 2012 to July 2012 --- thereby marking an increase of 7 percent over the April figures.
The comScore data specifically revealed that while the popular Google Android platform maintained its dominating position with nearly 52.2 percent of the platform market share during the mentioned period; Apple's iOS platform witnessed a 2 percentage point increase, which helped the platform account for nearly one in three subscribers in the domestic market.
Going by the comScore figures, trailing Google and Apple in the smartphone arena were Resaerch In Motion (RIM), Microsoft and Symbian; all the three witnessing plunging percentages in their smartphone market share.
The comScore report also showed that, so far as mobile OEM was concerned, Samsung managed to retain its 25.6 percent market share, which it recorded in June, even though it witnessed a negative 0.3 point change in July.