Samsung descendants to hold separate ancestral rite to commemorate Lee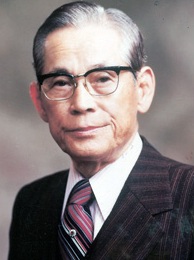 In an indication that the feud among Samsung descendants has intensified and has moved beyond the courts, it has recently been reported that the two branches of late Samsung founder Lee Byung-chull's family will be holding separate ancestral rites to commemorate Lee.
According to a Wednesday statement from CJ Group, a holding company for the interests of Samsung Electronics chairman Lee Kun-hee's brother Lee Maeng-hee, revealed that - for the first time in the last 25 years - Samsung founder Lee's descendants will be holding separate memorial services on November 19.
With the Lee family - which is the wealthiest business family in South Korea - being currently involved in a legal scuffle over billions of dollars in shares of the firms forming the Samsung Group conglomerate, the traditional ancestral rite will be held separately by the two Lee family branches this time round.
The ceremony, for which family attendance is compulsory, marks the South Korean tradition of extolling the virtues of honoring the ancestors by gathering together to offer specially prepared food, and to pay obeisance before the ancestor's burial mound on the ancestral rites days every year.
About the two Lee family branches holding the yearly ancestral rite separately, the CG Group disclosed that the event overseer Samsung Hoam Foundation had informed the secretary of Lee Jay-hyun - Maeng-hee's son and CJ chairman - that he and his immediate family will "not be able to use the front door" to the burial site for paying obeisance.