Robert De Niro's $5m film collection to go on display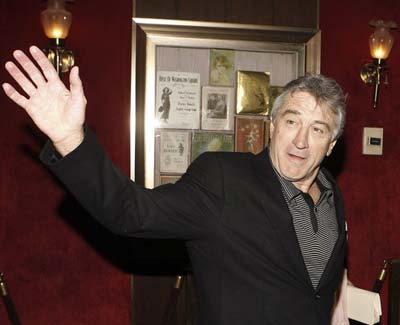 Washington, Apr 30: Hollywood actor Robert De Niro's 5-million dollar film collection is set to go on display at the University of Texas in Austin.
The film collection consists of items including scripts, rare photographs, movie props, costumes, publicity and research documents documenting Robert's career from 1960 to 2005, reports Contactmusic.
The De Niro collection includes nearly 8,500 items and also includes the leopard-print boxing robe the actor wore in Raging Bull and the coats he donned as the creature in Frankenstein.
The collection has been appraised at more than 5 million dollars and it took university museum curators more than 2 years to process, organise and catalogue.
"The Ransom Center does an incredible job. They have a rich history of knowing how to do these sorts of presentations," Contactmusic quoted Robert De Niro''s publicist Stan Rosenfeld, as saying. (ANI)