Rivian reportedly targeting $70 billion valuation through public listing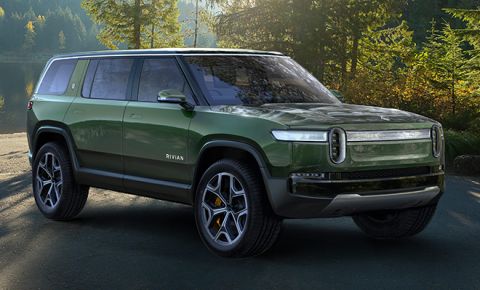 Rivian, an American electric vehicle (EV) maker and automotive technology firm founded in 2009, is said to be targeting a valuation of more than $70 billion in its potential initial public offering (IPO), which is expected to take place sometime later this year. Emerging media reports, including the one published by Bloomberg, claim that Amazon and Ford Motor Co.-backed Rivian is working with a number of advisers, including, JPMorgan Chase & Co., Goldman Sachs, and Group Inc, on its reported public listing.
Citing people familiar with the matter, Bloomberg reported that the EV startup is now seeking market valuation of more than $70 billion, which is significantly higher than its valuation reported earlier this year. In January this year, the company had been valued at $27.6 billion after a group of private investors led by T. Rowe Price invested $2.65 billion in the company. Just three months back, in February 2021, the company was valued at around $50 billion. Now, that figure has swelled to more than $70 billion.
However, the report should be taken with a pinch of salt as Rivian has not officially made any such announcement. Moreover, the sources declined to be named as the EV startup has thus far kept the reported IPO plans secret.
When contacted, neither Rivian nor its reported advisers like JPMorgan Chase and Goldman Sachs responded to a request for a comment on the reported IPO plans.
Rivian is developing 100,000 EVs for online retail and technology giant Amazon. The production is going on at its manufacturing facility in Illinois. It may be noted here that Amazon is one of the biggest investors in Rivian. It invested a hefty sum of $700 million in the startup back in 2019 as it aims to become a worthy rival to Elon Musk-led Tesla Inc., which is currently the world leading EV maker.
Ford too had invested half a billion dollars in Rivian back in April 2019, with the same aim – to pose a worthy challenge to Tesla and strengthen its feet in the world's fast-growing EV space.
Founded in 2009, the Irvine, Calif.-headquartered Rivian was founded RJ Scaringe, who is currently serving as chief executive officer (CEO) of the company. It has manufacturing plants in a number of cities across the U.S. as well as at a few locations in the U.K.