Report: Two foreign aid workers released in Somalia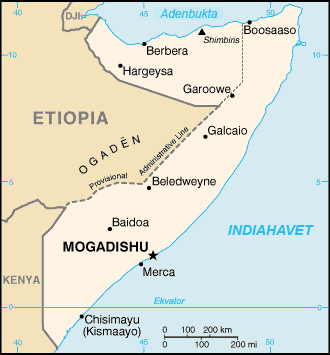 Nairobi/Mogadishu - Two European aid workers employed by Medecins Sans Frontieres (MSF) who were kidnapped in Somalia over a week ago have been released, reports said Tuesday. The pair - a Dutch nurse and a Belgian doctor - were taken nine days ago on the way to Hudur, the capital of the Bakol region in south-west Somalia.
The group that took them demanded a 4-million-dollar ransom, but Islamist militant group al-Shabaab said no such ransom was paid.
"The two workers were released without condition and the ransom demanded by the local gunmen was not paid," an al-Shababb official told Somaliweyn radio.
The two MSF employees have reportedly been handed over to local elders, who had been negotiating their release.
However, a regional spokeswoman for MSF in the Kenyan capital Nairobi could not immediately confirm the reports.
A bloody insurgency is ongoing in Somalia, where al-Shabaab is fighting the western-backed government.
Aid workers and journalists have been regular targets for abduction and murder. According to the UN, 35 employees of aid agencies were killed and 26 kidnapped in Somalia last year.
Four expatriate employees of French charity Action Against Hunger and their two pilots have been held since November.
Over 15,000 civilians have died in since early 2007 in the insurgency, which began after Ethiopian troops helped kick out the Union of Islamic Courts from power.
Somalia has been mired in chaos since the 1991 ouster of dictator Mohamed Siad Barre. (dpa)