Renault to launch new MUV in India in first quarter of 2015
Submitted by Devang Murthy on Fri, 02/08/2013 - 11:16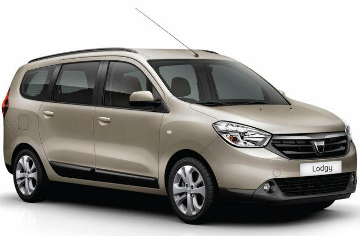 French automaker, Renault is planning to launch a new multi-utility vehicle during the first quarter of 2015 in the Indian market.
The company is aiming to tap into the growing demand for MUV in the Indian market. The company is aiming to sell about 35,000 units of MPV Lodgy or J92 per year in the country. The new model will compete with the likes of Toyota's Innova and Mahindra & Mahindra's Xylo in India.
Renault launched five models in a period of 15 months and its sports utility vehicle Duster has been a hit in the country. The company also looking at the entry-level car market to boost its volume in the Indian market and has asked its vendors to aim at selling 140,000 units a year of small car, A Entry that will be launched around the same time.
Renault India managing director Marc Nassif said, "We will take the direction of where the market is going, right now the market is moving to SUV and you look at our performance. MPV will see a huge trend and Renault will have to find a solution to go wisely and also find out what is best in our DNA to go into small cars."
It is believed that the new Lodgy will be priced around Rs 7 lakh and Rs 11 lakh in the country.
Technology Sector