Reliance Stock among Analysts' Favorite for Long Term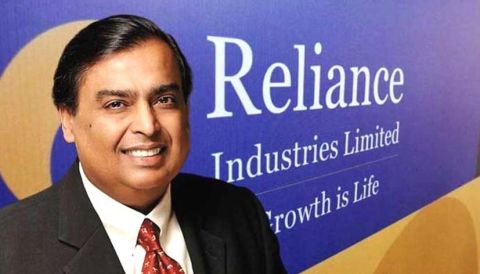 Mukesh Ambani-led Reliance has been announcing positive news about reducing debt and two major deals announced in the recent days have valued Jio Platforms at USD 65 billion. Reliance has managed to sell stake in its venture Jio Platforms to Facebook and PE firm Silver Lake. Reliance announced its quarterly results with decline in net profit due to coronavirus-led decline in crude oil prices.
Reliance has booked exceptional loss of Rs 4,267 crore due to sudden fall in crude oil prices. The consolidated profit for Reliance declined by 45 percent to Rs 6,348 crore for the March quarter.
Reliance is also having negotiations with Saudi Arabian fund Saudi Aramco regarding $15-billion investment in its energy business. Reliance has repeatedly informed investors that the group plans to be debt free in few quarters and Mukesh Ambani has been selling stake in the group to reduce debt.
Reliance also announced Rights Issue with ratio 1:15. For every 15 shares held in Reliance, investors will be entitled to one share of Reliance at Rs 1257.
As per brokerages, Reliance stock can be considered as a good long term investment.
AS per Prabhudas Lilladher, the fund raising plans of Rs 1 trillion by way of right issue, stake sale to Facebook and recent BP transactions will help company to tide over the tough post Covid pandemic situation, especially in the hydrocarbons business.
As per Edelweiss Securities, long term investors can BUY Reliance with target to Rs 1,645 per share. Edelweiss Securities expects Reliance to be on track to pare net debt to zero in FY21.
Motilal Oswal has reiterated the buy rating on the company with a revised target price of Rs 1,618 per share.