Red Rock Resorts starts construction on Station Casino Durango project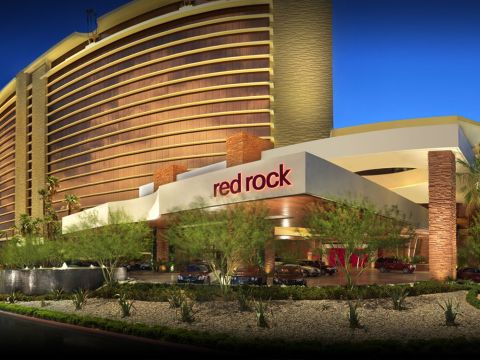 Las Vegas, Nevada-headquartered casino operator Red Rock Resorts Incorporated has officially confirmed that it has started constructing a new $750 million gambling-friendly property in the southwestern suburbs of Sin City. Red Rock Resorts commenced the construction on the Station Casino Durango structure around a month after it received all of the required permissions and authorizations, including an obligatory sign-off from the Clark County Commission. The new gaming property is being constructed on a 71-acre parcel of land at the intersection of South Durango Drive and Bruce Woodbury Beltway in Spring Valley.
Steve Cooley, Chief Financial Officer (CFO) for Red Rock Resorts, recently disclosed that the new gaming project will cost $750 million to the company. The estimated price-tag for the under-construction casino resort includes all costs related to designing, construction and pre-opening. The senior executive also disclosed that a fraction of the estimated expenditure will be met by selling 23 acres of unused land in Spring Valley for around $24 million. The land will be sold to a private developer who is looking to build apartments.
Speaking on the topic, Cooley also pronounced, "We entered into a guaranteed maximum price contract for the early phases of this project with the expectation that 70% of the total project cost will be guaranteed maximum price within the next couple of quarters."
Providing further details, Cooley revealed that the operator spent $26.4 million on capital expenditures in the final quarter of 2021, and $61.3 million in the whole of 2021. For this year, the company has plans to spend up to $500 million on maintenance and growth projects.
The operator expects the return profile for the new casino project to be consistent with its past greenfield projects. It is also worth-mentioning here that Red Rock Resorts finalized the sale of 703-room Palms Casino Resort in December. The gaming property was acquired by federally-recognized San Manuel Band of Mission Indians in a deal worth $650 million.
The new Station Casino Durango venue is expected to be up and running by the summer of 2024. Upon its completion, the under-construction venue will offer a 211-room hotel, a modern sportsbook and a massive 70,000 square feet state-of-the-art casino equipped with 2,000 slot machines and nearly four dozen gaming tables. In addition, the property will offer multiple beverage outlets and approximately 20,000 square feet of meeting & conference space.