Real Estate Tracker – NCR and MMR: ANAROCK Property Consultants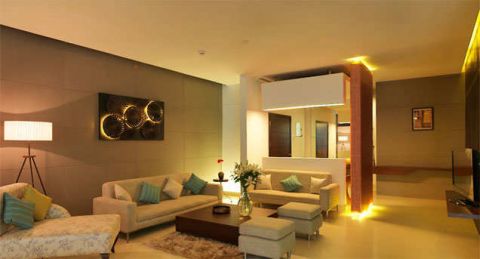 Collectively, NCR saw new supply of 5,790 units in Q3 2019 as against 4,200 units a year ago and nearly 13,570 units in the preceding quarter of Q2 2019. If we break it city-wise:
Gurgaon saw maximum new launches in Q3 2019 comprising approx. 2,030 units, increasing by 75% from 1,160 units in Q3 2018. On q-o-q basis, the city saw new launches decline 71% against the preceding quarter.
Faridabad followed next and saw new launches of approx. 1,190 units in Q3 2019, up by 36% against the preceding quarter. Interestingly, there were no new launches in the corresponding period of 2018.
Ghaziabad witnessed new supply of approx. 880 units in third quarter this year, increasing by 27% against previous quarter and by more than 220% on yearly basis.
Noida and Greater Noida together saw minimal new supply (approx. 740 units) added in the third quarter of 2019. In fact, Noida saw no new launches during the period.
Delhi and Bhiwadi together clocked in new supply of more than 950 units with former seeing launch of over 760 new units.
Absorption Overview
Altogether, NCR saw housing sales of nearly 9,830 units in Q3 2019, dropping yearly by 13% and nearly 22% on quarterly basis. Among the top 7 cites, NCR was second in recording maximum decline on quarterly basis.
Interestingly, Greater Noida and Noida that saw minimal new supply clocked in maximum sales in the third quarter this year (sale of 4,580 units). In fact, Greater Noida independently saw nearly 3,200 units sold in Q3 2019 – more than even Gurgaon which clocked in housing sales of 2,690 units during this period.
Q-o-Q, sales in both Noida and Greater Noida have gone down by 23% and 22% respectively while on yearly basis it went down by 8% and 14% respectively. In Gurgaon, sales on quarterly basis went down by 25% from 3,580 units in Q2 2019. While on y-o-y basis, the millennium city saw its sales plummet by 11%. It was 3,010 units in Q3 2018.
Ghaziabad recorded housing sales of 1,700 units in Q3 2019, decreasing by 20% on quarterly basis from 2,120 units sold in Q2 2019. On a year, sales decreased by 15% from 1,990 units sold in Q3 2018.
Faridabad recorded sale of 350 units, followed by Bhiwadi which saw nearly 380 units sold and Delhi that registered housing sales of