Rahul promises to make Warangal second IT hub of Telangana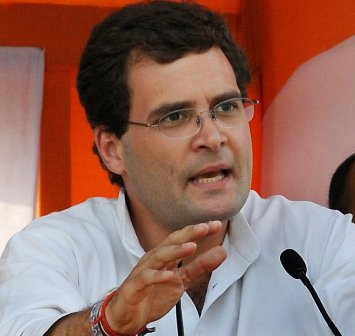 Warangal (Andhra Pradesh), April 25 : Congress vice president Rahul Gandhi Friday promised to develop Warangal as the second information technology hub of Telangana after Hyderabad.
"Telangana's second IT city will be Warangal," he told an election meeting at Madikonda in Warangal district.
To counter the Telangana Rashtra Samithi (TRS), which has promised to waive crop loans up to Rs. 1 lakh, Rahul declared that if Congress came to power in Telangana, it will waive crop loans of up to Rs. 2 lakh
"When Congress makes a promise, it fulfills the same. Even if the heavens fall, loans will be waived," he said amid loud cheers by the crowd.
The Congress leader also promised to develop a superspeciality hospital like Delhi's All India Institute of Medical Sciences (AIMS) in Warangal at a cost of Rs. 150 croore.
He said his dream is to make Warangal a manufacturing hub of Telangana. He said in addition to 4,000 MW power plant proposed in the region, another plant of 800 MW will be set up in Bhoopalapally in Warangal.
Gandhi said he also wanted to see soon a day when a woman will become chief minister of Telangana. He assured women that the Congress will make all efforts to ensure 33 percent reservation for them in parliament and state legislatures.(IANS)