Rahul Gandhi to kick off Orissa tour from today
New Delhi, Mar 6: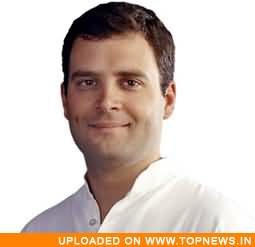 Congress General Secretary and MP Rahul Gandhi will undertake a four-day trip to Orissa from today.
According to a Congress party release, Rahul is undertaking the tour "to reach out to and begin a conversation with the people from a cross-section of Orissa's society."
The tour will cover several districts of the state, and will include interactions "with youths, students, tribals, farmers and party workers", focusing on issues such as education and employment.
Rahul, who is AICC General Secretary in charge of Youth Congress and NSUI, had recently announced plans to go on a country-wide tour, which he had said would be a sort of a talent hunt of youth who are interested in politics and would focus on the problems of the young people.
According to sources, Rahul's next stop will be a southern state, and in most likelihood, it will be Karnataka. (ANI)