President Mukherjee invites Norway to invest in infrastructure
Submitted by Sarthak Gupta on Tue, 10/14/2014 - 23:00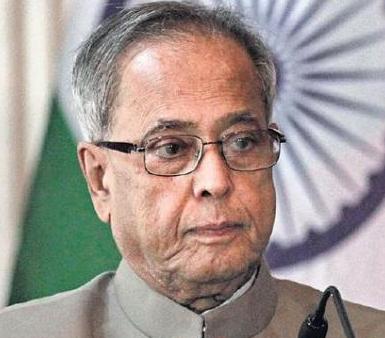 Oslo, Oct 14 : President Pranab Mukherjee on Tuesday invited Norway to invest in the infrastructure sector of India, calling it an area of focus for the nation and thus a great opportunity for the Scandinavian country.
"The infrastructure sector is a focus area for our economy. In the next few years, we envisage a spend around USD one trillion on infrastructure, including on new power projects, which offer a great opportunity for energy companies in Norway. Your country is a repository of advanced technology in hydro-electric power and there is tremendous scope for cooperation in this area between our two governments. India needs to augment her power generation capacity to meet the ever-expanding energy needs of our growing economy," said the President, addressing the plenary session of the Joint Seminar on Business, Science and Technology held at the Confederation of Norwegian Enterprise (NHO) here.
"To facilitate greater investment in infrastructure, we have set up facilities and schemes such as Industrial Corridors, the Industrial Infrastructure Up-gradation Scheme, National Investment and Manufacturing Zones, Industrial clusters and Smart Cities. Development of infrastructure will not only propel economic growth in our country but shall also enable foreign companies that invest in India to participate in and partake the benefits of our growth," he added.
Talking of the manufacturing sector along the lines of the recent 'Make in India' policy, President Mukherjee said, "We have renewed our thrust on the manufacturing sector in India. In 2011 we unveiled a policy that envisaged increasing the contribution of manufacturing to our GDP from 15 percent presently to 25 percent by 2022. We remain committed to pursuing our objective of making India a manufacturing hub. We are well on course to becoming a manufacturing base and an export hub for diverse goods ranging from agricultural products to automobile components to high-end services. Many of our industrial sectors today are globally competitive and internationally acclaimed for their quality."
"The Indian government is committed to a business-friendly environment - impediment free, predictable, facilitatory and transparent. To that end, India has embarked on an ambitious 'Make in India' program to make the country an investor-friendly destination by setting up single window clearances, e-Business portals and Investor Facilitation Cells. I am confident that Norwegian investors shall take optimum advantage of the new policies unveiled," he added.
President Mukherjee, who is on a two-day visit to Norway , will travel to Finland later on Tuesday. (ANI)