Prayers for martyrs on Tibetan New Year, says Dalai Lama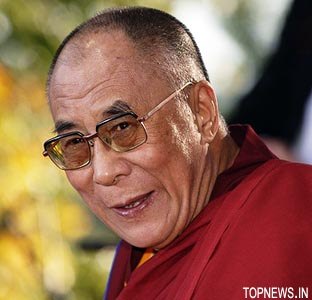 Dharamsala, Feb 7 : Tibetan spiritual leader the Dalai Lama on Saturday said those who laid down their lives fighting for a homeland would be remembered on the Tibetan New Year.
"Prayers for those dead people as well as those tortured who still live very painful lives and then some of them are being missing. So, we must pray for them," the Dalai Lama said before boarding a flight to Europe.
The Dalai Lama is on a four-day visit to Europe to receive award for his contribution to global peace and rights of Tibetans.
The Dalai Lama will visit Rome, Venice and Baden-Baden in Germany.
In Rome and Venice, he will be honoured for his contribution to world peace and human rights.
In Baden-Baden, he will be given the German Media Prize for his spirit of "reconciliation, tolerance, humility and respect" and for representing "the non-violent struggle for the rights of the of the Tibetan people." (ANI)