Portuguese premier faces corruption suspicions despite denial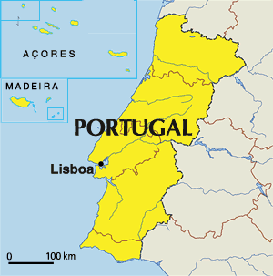 Lisbon- A corruption scandal deepened Thursday in Portugal as media reports said the British authorities had requested information about the possible involvement of Prime Minister Jose Socrates in the so-called Freeport case.
The Portuguese judiciary and Britain's Serious Fraud Office are investigating allegations of irregularities, including possible bribes paid by the British company Freeport, as part of efforts to establish an outlet shopping centre on environmentally protected terrain near Lisbon.
The British authorities wanted to see Socrates' bank accounts, several media outlets reported.
Socrates, a Socialist, was environment minister in a previous Socialist government when Freeport was granted a licence to build the Alcochete shopping mall, just three days before 2002 elections that brought a conservative government to power.
Freeport was taken over by the US conglomerate Carlyle in 2007.
Socrates' uncle and cousin acted as intermediaries in the Freeport deal, and the British authorities are reportedly investigating the transfer of millions of euros to bank accounts in Portugal.
Socrates, however, has firmly denied any wrongdoing, saying such reports sought to tarnish his reputation ahead of the general elections due later this year.
Socrates has admitted to meeting with Freeport intermediary Charles Smith in 2001, but says that was only to adjust the shopping mall project to environmental regulations. (dpa)