PM Modi greets Turkey on National Day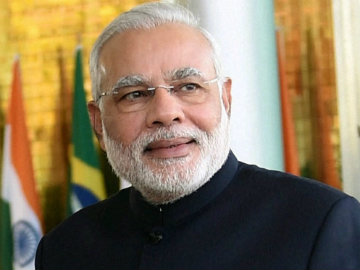 New Delhi, Oct 29 : Prime Minister Narendra Modi on Wednesday greeted the people of Turkey on the occasion of their National Day.
"On their National Day, my greetings and best wishes to the people of Turkey. We are committed to making our ties with Turkey stronger," he said.
President Pranab Mukherjee had earlier on Tuesday extended his greetings and felicitations to the government and people of the Republic of Turkey on the eve of the National Day of the Republic of Turkey.
Bilateral relations between India and Turkey have been strengthened by the exchange of visits of leaders of both countries in recent times. India-Turkey economic and commercial cooperation has deepened over the years and constitutes an important dimension of the bilateral relationship. Several bilateral agreements and institutional mechanisms, at the governmental level as well as B2B, provide the framework for strengthening economic and commercial ties. (ANI)