PM Modi arrives in Frankfurt en route to New York to attend UNGA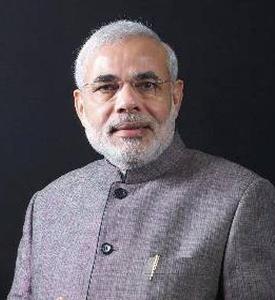 Frankfurt, Sept. 26 - Prime Minister Narendra Modi has arrived in Frankfurt, Germany. After an overnight halt, he leaves for the United States today.
On his arrival in New York today, the Mayor of New York, Bill de Blasio will call on him at Hotel New York Palace where he will be staying till Sunday.
Prime Minister Modi will begin his day with paying tributes at the 9/11 Memorial and museum, followed by meeting United Nations Chief Ban Ki Moon at UN Headquarters.
The Prime Minister will address the 69th session of United Nations general Assembly, UNGA, at around 8 p. m. Saturday, Indian Standard Time.
The UNGA session's theme this year is about delivering and implementing a transformative Post-2015 development agenda.
There will be several events on the sidelines of the inaugural session on issues like climate change, population and development, indigenous people and UN peacekeeping.
It is expected that at the United Nations, India will call for concerted multilateral action to meet the challenges like fragile global economy, terrorism, Ebola health crisis, climate change and poverty.
India has been actively engaged with the UN member states on the issues on the agenda of the 69th United Nations General Assembly.
It is likely to make a constructive contribution to negotiations on the post-2015 development agenda which is going to replace the Millennium Development Goal.
The Indian delegation is also expected to actively indulge in discussions on financing for development and press for an early reform of United Nations, expansion of the U. N. Security Council and a text-based process for negotiations in inter-governmental negotiations.
In the post-2015 developmental agenda, which is going to define the key international development priorities for the coming decade, India is expected to press for making poverty eradication. (ANI)