Petro Price Increase Looks Imminent
Submitted by Keshav Seth on Thu, 07/26/2007 - 20:55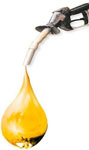 New Delhi: Yesterday, the government generally suggested about a rise in petrol and diesel costs, even though it has kept retail prices unaltered.
Petroleum Minister, Murli Deora told, "We are trying very hard to see that prices are not increased, (but) I cannot say if they will never be raised."
He alleged that Indian Oil Corp, Bharat Petroleum and Hindustan Petroleum were mislaying Rs 195 crore a day because of selling domestic cooking gas (LPG), diesel, petrol and kerosene lower than the actual rate (cost price).
"I don't know how long we can sustain this," Mr. Deora added.
Deora said he has held meeting with Finance Minister, P Chidambaram, on economic criteria to relieve load of oil companies in order that a fuel price increase can be fended off.
The Petroleum Ministry is looking for at least one-third of the projected Rs 55,000 crore under-realisation on fuel sale this fiscal, be met through issue of oil bonds. An equivalent amount would be contributed by upstream firms like ONGC.
"No decision has been taken as yet and consultations will continue." he said
Mr. Chidambaram also added up that he had given essential information to Prime Minister Manmohan Singh and was also in touch with the leaders of Left parties.
Petrol and diesel prices were slashed by Rs 2 a litre and Re. 1 per litre correspondingly in February, but as worldwide oil prices have apprized. The Indian crude oil basket has averaged $72.31 a barrel this month, which was up 14 per cent from February.
Technology Sector