Ajay Rai
Submitted by Sarthak Gupta on Mon, 05/12/2014 - 21:05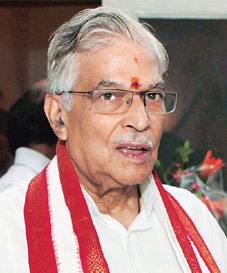 Varanasi, May 12 : Beleaguered Congress candidate from Varanasi, Ajay Rai, Monday received surprise support from veteran BJP leader Murli Manohar Joshi.
Terming the pinning of a "hand" symbol by Rai while going to cast his vote as a "small issue," the former union HRD minister said not much should be made out of such incidents.
When told his party, the BJP, had lodged a formal complaint against Rai with the Election Commission, Joshi, the incumbent MP from Varanasi and now contesting from Kanpur, said in such a scenario should the hands of people be chopped off while going to polls.