Out-of-control forest fire burns California homes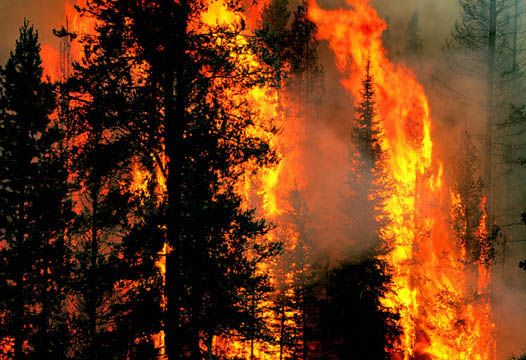 San Francisco  - A wind-driven fire burned out of control in the Santa Cruz mountains Thursday, destroying several homes and forcing numerous evacuations.
The fire broke out in the early morning and fueled by 60 kilometre per hour winds quickly grew to over 800 hectares according to a spokesman for state fire-fighting agency CAL FIRE. The agency said that five houses had been burnt and at least 50 more were threatened in an area dotted with homes tucked in the scenic hills. Heavy brush and timber in forests that have not burned for decades were also contributing to the fire's ferocity.
Heavy winds were hampering efforts to use aircraft to fight the fire from the air. Weather forecasts called for the continuation of the winds through Friday. (dpa)