ONGC intends to set up power plants based on unconventional energy sources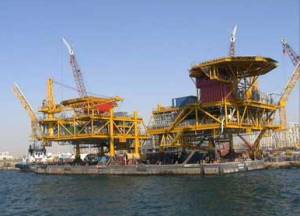 Government-run exploration giant Oil & Natural Gas Corp (ONGC) has announced its intention to establish its own power plants based on unconventional energy sources such as nuclear and wind.
Sudhir Vasudeva, Chairman & Managing Director of ONGC, said that the recent hikes in the gas prices made them to re-look at other potentials.
Speaking on the topic, he said, "We intend to set up our own power plants, not just gas- based but also power plants based on conventional energy sources besides wind power, nuclear power plants."
Mr. Vasudeva was speaking to reporters after inaugurating the monetisation & production operations from the country's first onshore marginal gas fields at KG basin in East Godavari district of Andhra Pradesh.
He said that the company's focus had so far been on fields with huge gas potential, but the increasing prices of gas forced the company to look at other potentials.
He also announced that the company has allocated 2 per cent of its total profits towards Corporate Social Responsibility projects.
Meanwhile, ONGC Videsh Limited - the overseas investment division of ONGC, has completed acquisition of two oil fields. Each field will entitle ONGC Videsh Limited one million tonnes of oil every year.
Mr. Vasudeva confirmed that ONGC Videsh Limited completed the acquisition of the US-based Hess Corp's 2.72% stake in the Azeri, Chirag and 2.36% stake in the Baku-Tbilisi-Ceyhan pipeline.