Oil prices up on reviving Middle East supply fears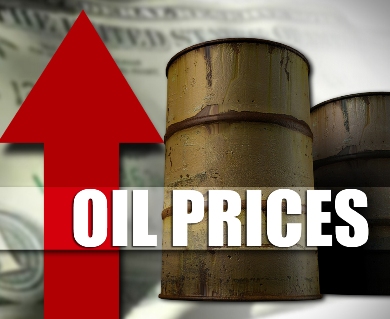 Singapore: Oil prices rose in Asia on Tuesday on reviving fears of supply disruptions in the Middle East, analysts said.
US benchmark West Texas Intermediate (WTI) for September delivery rose 14 cents to USD 98.43, while Brent crude for September gained 19 cents to USD 105.60 in mid-morning trade.
"We haven't seen signs so far that the ongoing conflicts in the Middle East could cause disruptions, but those concerns are still there at the back of investors' minds," Desmond Chua, market analyst at CMC Markets in Singapore, told AFP.
WTI yesterday snapped a five-day losing streak to gain 41 cents in New York trade following continued violence in crude producer Libya, where at least 22 more people died in Tripoli over the weekend. Analysts have said the violence threatens efforts to restore oil production in the North African country, a member of the OPEC oil-producing cartel.
Fighting also raged on in Iraq, where Baghdad's air force and Kurdish fighters from Syria joined forces with Iraq's embattled peshmerga to push back jihadists whose latest attacks sent thousands of civilians running for their lives.
Sunni militants have also seized two small oilfields in Northern Iraq which a North Oil Company official said had a combined capacity of 20,000 barrels per day.
Iraq is the second biggest producer in the 12-nation OPEC, pumping 3.4 million barrels a day and possessing more than 11 per cent of the world's proven reserves.
Chua said investors are awaiting the release of the latest US petroleum stockpiles data to be released tomorrow for clues about demand in the world's biggest crude consumer.
"There will be expectations of solid demand, with a decline of about 300,000 barrels of gasoline," he said.--PTI