OBC posts a jump of 16.72% in its Q1 net profit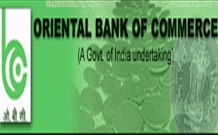 Public sector Oriental Bank of Commerce (OBC) has informed that its net profit grew by 16.72 per cent to Rs 257.41 crore for the quarter ended June 30, 2009 on the back of healthy treasury and fee-based income.
The lender had a posted a net profit of Rs 220.52 crore in the same period ended June 2008.
Further, the lender a registered a growth of 29.50 per cent in its total income, which surged to Rs 2,796.10 crore in the latest quarter, against Rs 2,159.21 crore.
In a separate release, OBC has revealed its plan to raise up to Rs 500 crore from bonds to meet credit growth target of 21 per cent during the current fiscal.