Now, bid for accompanying DiCaprio to his next film's premier
Submitted by Kiran Pahwa on Wed, 04/15/2009 - 15:02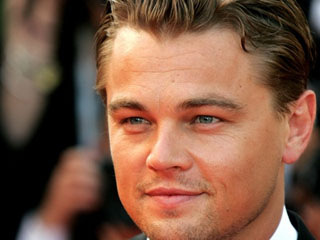 Washington, Apr 15 : Ever dreamt of walking down the red carpet with none other than Leonardo DiCaprio at the premiere of his next film? Well, here's a golden chance to make your wish come true.
The `Titanic' actor-cum-environmental activist is auctioning the chance to attend the premiere of his upcoming drama Shutter Island on eBay.
And the highest bidder would not only get to accompany the star for the premiere, but would also get to stay at a green hotel complete with eco-car service to and from the event.
"By bidding on these items at ebay. com/globalgreen, people will help Global Green combat climate change and pursue important environmental imperatives, such as greening our nation''s schools, housing, cities and more," People magazine quoted DiCaprio as saying.
The 34-year-old actor is a board member for Global Green USA, which advocates for climate-friendly solutions to environmental issues.
The auction begins on April 15 at 7pm, and ends on Earth Day, April 22. (ANI)
Technology Sector