Non-traditional markets to drive HCL Tech's growth: Shiv Nadar
Submitted by Gaurav Mehra on Mon, 12/17/2012 - 21:01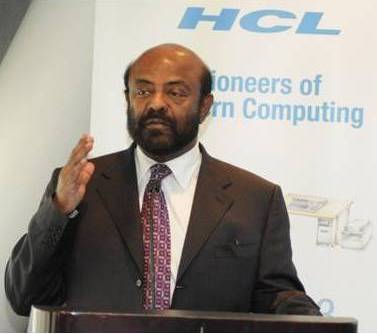 The next wave of HCL Technologies' growth will be driven by non-traditional markets such as Japan, China and Korea, chairman Shiv Nadar said.
Speaking to reporters on the sidelines of third anniversary of VidyaGyan School, established by his philanthropic foundation, Nadar said that HCL was not present in markets like Japan, China and Korea in any significant way, and those newer geographies would offer big business opportunities for the company to grow.
Speaking on the topic, Nadar said, "These are big economies where HCL is not present in any significant way; I see these as huge business opportunities for the company and growth drivers in three to four years and beyond."
Nadar said that the company was yet to see its best time. He claimed that the company had got a new breed of managers who were very aggressive, and they would drive HCL Technologies' growth.
For the three months ended September 2012, HCL Technologies reported an increase of 57 per cent in revenues from the US, 27.9 per cent from the EU and 15.1 per cent from rest of the world.
Nadar has committed 10 per cent of his personal wealth for philanthropic activities, mainly to spread education.
The Shiv Nadar Foundation, which was established in 1994, has been opening schools and colleges to extend free education to economically weak students.
Technology Sector