Nissan recalling over 13,000 new Altima sedans in US
Submitted by Devang Murthy on Tue, 10/23/2012 - 22:38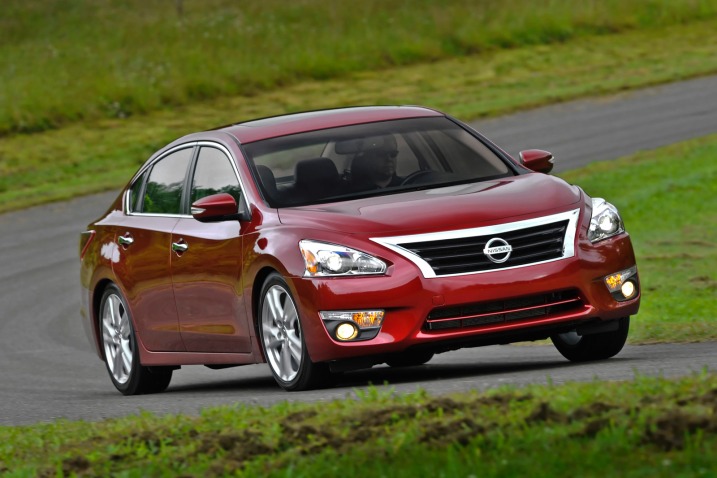 According to the National Highway Traffic Safety Administration (NHTSA), over 13,000 units of Nissan Motor's best-selling Altima sedans are being recalled in the US, due to some loosening issues with the bolts in the vehicle's steering system.
Revealing that the Altima models which will be affected by the recall will include the last manufactured lot of the Altima 2012 model year, as well as the first production batch of the 2013 model year cars, Nissan North America told the NHTSA that the new Altima models being recalled were manufactured at Nissan's Canton, Mississippi, plant from May 10 to July 26 this year.
The NHTSA said that the recall results from the fact that the drivers can lose control of the affected vehicles owing to the loosening and falling out of some steering system bolts. The problem is apparently rooted in the improper tightening of the bolts during production, and can cause the falling out of the bolts; thereby increasing the risk of a crash.
The issue with the steering bolts came to the fore when a rattling sound in the new Altimas was detected by the Nissan inspectors. The issue led the company to inspect more units of the sedan and also ask its dealers to check the inventory on their lots.
Reporting the issue to the NHTSA in a letter, Nissan said: "Some of the subject vehicles may have been manufactured with four transverse link bolts and two power steering rack bolts that were not torqued to the proper specification."