New India Assurance offers 5% discount on online motor insurance covers
Submitted by Harish Dhawan on Wed, 03/06/2013 - 20:41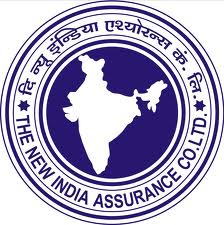 Non-life insurer New India Assurance launched its online portal that offers a discount of 5 per cent on motor insurance policies.
The portal "online. newindia. co. in" offers private car and two-wheeler insurance policies, health insurance covers, personal accident covers and foreign mediclaim policies online. The new online facility will also let registered users to link existing policies, track the status of their claims, and renew policies online.
The country's biggest non-life insurer said, "We are offering products of comprehensive private car and two-wheeler insurance, health insurance, personal accident and overseas mediclaim policy. The customer portal 'online. newindia. co. in' will also allow policy renewals."
G Srinivasan, chairman of New India Assurance, described the newly launched portal as a part of the implementation of a core insurance solution provided by software giant TCS.
However, the online purchase ability is available for just those who purchase comprehensive insurance covers.
Srinivasan also said that the IRDA's proposal to increase third party motor premium for commercial vehicles by nearly 30 wasn't sufficient. He added that increase should be in the range of 60-70 per cent to make third-party insurance portfolio feasible for insurance firms.
In the first nine months of the current fiscal year (April to December), New India Assurance pocketed a net profit of Rs 517 crore.