New Housing Sales Drop by 20% but 34% decline in New Launches Keeps Price Strong in Indian Real Estate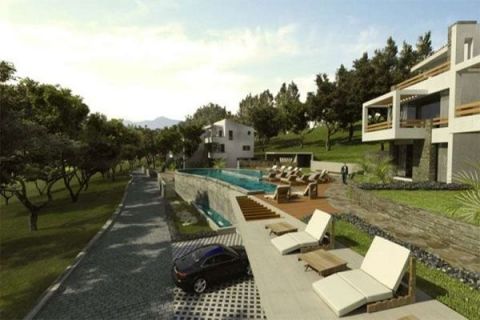 Indian real estate sector has been witnessing decline over last few years. However, the latest report suggests that 20% decline in housing sales have been offset by 34% decline in new launches. Developers are careful about new launches and are taking slow steps, after evaluating market conditions. Report on Indian real estate by ANAROCK Property Consultants follows.
Housing sales in Q3 2019 saw a quarterly decline of 20% across the top 7 cities - from 68,600 units in Q2 2019 to 55,080 units in Q3 2019. New launches fell by 34% over the same period – from 69,020 units in Q2 2019 to 45,230 units in Q3 2019. On a y-o-y basis, housing sales fell by 18% while new launches fell by 13% in Q3 2019 over the corresponding quarter in 2018.
The ongoing 'shraadh' period - seen as inauspicious in many parts of the country – coupled with the ban on the subvention schemes compounded the quarterly dip. Also, above normal and heavy rainfall impacted the number of site visits resulting in longer decision-making cycle.
In terms of sales, Hyderabad saw the maximum decline of 26% during the quarter with housing absorption falling from 4,430 units in Q2 2019 to 3,280 units in Q3 2019. Chennai and Kolkata saw the least sales decline at 12% each. As on Q3 2019, Chennai recorded overall sales of 2,620 units while Kolkata witnessed sales of 3,120 units.
MMR saw maximum sales in the quarter at 17,180 units, followed by Bengaluru with 10,500 units.
On the supply front, only Kolkata saw quarterly rise in new launches in Q3 2019, increasing by 19% from 2,640 units in Q2 2019 to 3,130 units in Q3 2019. On the contrary, NCR saw maximum quarterly decline of 57% - from 13,570 new units in Q2 2019 to 5,790 units in this quarter.
Among categories, affordable housing continued to dominate - accounting for a 41% share of overall new launches (45,230 units) in Q3 2019, followed by 36% in the mid-segment priced between INR 40-80 lakhs.