Nadal: It's not easy to go from hard courts to clay
Submitted by Narinder Hans on Tue, 04/15/2014 - 11:49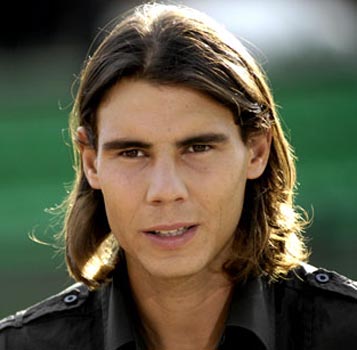 Monaco, April 15 - Spanish tennis star Rafael Nadal, who will make his debut at the Monte Carlo Masters Wednesday, said it was not easy to make the transition from hard courts to clay because it took time to make adjustments and find a rhythm.
"Let's not forget that I only play five or six tournaments on clay a year," Nadal said in a press conference.
The world's top six players - eight-time winner Nadal, Serbian defending champion Novak Djokovic, Switzerland's Stanislas Wawrinka and Roger Federer, the Czech Republic's Tomas Berdych and Spain's David Ferrer - will all be in action in Monte Carlo, the year's first clay-court Masters 1000 event.
"The rest of the time I play on hard courts. I do not practice on clay, so I need time to make adjustments to my game to find my rhythm. I have to learn once again how to set up points to achieve victory," Nadal, a 13-time Grand Slam champion who has won a record eight French Open titles, said.
Djokovic rolled over Nadal 6-2, 7-6 (7-1) in the final of the Monte Carlo Masters last year.
"It's true that it's easier for me than for the guys who started playing on hard courts when they were young. But I need time, too," the world No. 1 said during Sunday's press conference.
The 27-year-old Nadal said he started practicing on clay last Friday in Manacor, his hometown on the Balearic Island of Mallorca.
"I don't know where I am, but I feel good and I'm doing what I have to do. My practice sessions have gone well, so I expect to be ready for Wednesday," Nadal said.
The Spanish star, however, acknowledged that his back problems lasted longer than he initially expected.
"I played badly in Rio, my back injury was not really healed and the conditions were difficult," Nadal said, referring to his win over Ukraine's Aleksandr Dolgopolov.
"That week didn't help me a lot. Miami was positive for me, but I was not ready to play in the final," Nadal said, adding that he underwent back treatments after the tournament in Rio de Janeiro that prevented him from serving for several days.
Djokovic easily beat Nadal 6-3, 6-3 in the final of the Sony Open in Miami March 30.
The ATP World Tour Masters 1000 tournaments rank behind only the four Grand Slam events and the season-ending Barclays ATP World Tour Finals in terms of ranking points and prestige. (IANS)
Technology Sector