Mutual funds surpasses the quarter end results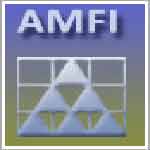 The mutual fund sector for the first time since June2009 has been able to register growth in average assets under management (AAUM) by overcoming the quarter back effects, first time in last five quarters. The growth was achieved largely due to the fixed income category and beneficial liquidity condition in the earlier part of the month.
The statistics provided by the Association of Mutual Funds in India (AMFI) showed that the fund sector witnessed the growth by 3.7 percent to 7.12-lacs- crore in September as that to 6.87-lacs- crore in the previous month.
The experts expected the quarter end rise would decline again on the pulling out of funds by banks and corporate which tightened up the month ending. Against all odds in the funds sector amongst the top 5 sectors, the UTI mutual fund witnessed a growth by 5.7 percent of its assets becoming the fourth largest fund in terms of AAUM.
The Birla Sun life MF were second with a growth percentage of 4.9, HDFC mutual fund were third with 3.25 percent growth, Reliance mutual fund stayed fourth with 3.1 percent.