MSME Loans at 9.25 percent under Indian Government's 3 Lakh Crore Package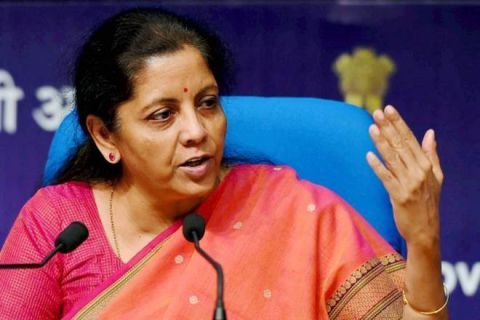 Indian government has clarified that MSME loans announced recently to help micro, small and medium businesses to deal with coronavirus led economic slump will be allocated at a preferential rate of 9.25 percent. Small businesses have always complained about very high interest rates in India for business loans and the latest announcement by Finance Ministry will provide relief to small and medium businesses. National Credit Guarantee Trustee Company (NCGTC) will provide 100 percent guarantee for the loans granted under this scheme.
The latest loan scheme announced by the government has been termed as Emergency Credit Line Guarantee Scheme (ECLGS) for the MSME sector. The funds under this scheme will also be available for small traders who have earlier taken loans under Mudra scheme.
The Cabinet meeting held recently has approved that the scheme would be applicable to all loans sanctioned under GECL Facility during the period from the date of announcement of the scheme to October 31 or till an amount of Rs 3 trillion crore is sanctioned under the GECL, whichever is earlier. ECLGS has been formulated as a specific response to the unprecedented situation caused by Covid-19 and the consequent lockdown. Many small and medium businesses have been severely impacted by the lockdowns announced by Union and State governments in order to reduce spread of coronavirus. India has managed to keep the number of infections lower despite having less of resources. The main strategy of Indian government has been strict lockdowns to deal with COVID-19 epidemic.
No guarantee fee shall be charged by NCGTC from the member lending institutions (MLIs) under the scheme and interest rates under the scheme will be capped at 9.25 per cent for banks and 14 percent for NBFCs. While many loan seekers with low credit score will reach out to NBFCs, many government banks have already stepped up efforts to offer easy credit to their existing business clients.
However, as majority of small businesses weren't able to operate, the economic impact of COVID-19 pandemic will be felt for many quarters. Indian government has announced many schemes to help small and medium businesses.