Motilal Oswal Siddhartha Khemka: JSPL, JSW Steel, Bajaj Auto, M&M and TCS look attractive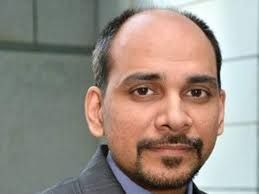 Siddhartha Khemka, Head of Retail Research at brokerage and stock research house Motilal Oswal considers Bajaj Auto, Mahindra & Mahindra, Hero MotCorp, JSW Steel, JSPL and Tata Consultancy Services among attractive picks for medium to long-term scenario. In an interview with Economic Times, Khemka said that TCS is still looking good even when technology stocks have witnessed quite a run up after COVID-19 led selling witnessed in March 2020.
Retail research head at Motilal Oswal said that he also believes in automobile companies and demand in rural markets, especially for Bajaj Auto and Hero MotCorp. After the lockdown has been lifted, automobile companies have witnessed surge in demand and some of the automobile players have reported sales almost reaching pre-COVID levels during June 2020. This is very encouraging for automobile sector that has been under stress for almost four quarters.
Khemka said that as the government is spending on a lot of schemes including MNREGA, rural demand is expected to pick up or at least remain stable. Good monsoon will also help rural economy. In many regions, farmers have received money for their produce quickly as government action helped collection of grains from markets. Also, FCI has managed to reduce its stockpile during COVID-19 lockdowns, mainly due to higher distribution by government to distressed people across India. This could lead to higher demand for agri-commodities in near future.
The report published in ET further added, "We will have to take things as and when they move and maybe one or two quarters hence, we will see the impact when the RBI relaxation goes, whether things become worse again. But at least for now, it looks like they have a grip on the situation. It is a slow and steady move and business growth should be back for some of these larger players."