Mitesh Thakkar: BUY Dabur, Maruti Suzuki, UltraTech Cement; SELL Petronet LNG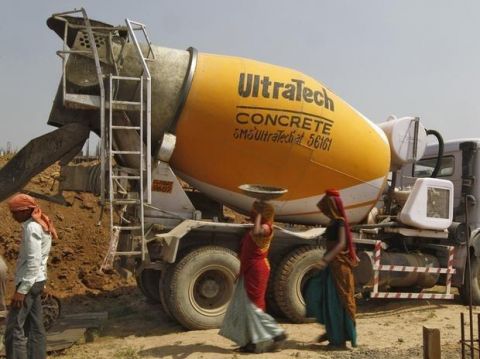 Market analyst Mitesh Thakkar has suggested three BUY Calls and one SELL Call for today's trading session. Indian markets are expected to open strong today and we could see buying support in blue-chip counters to push NSE Nifty above 14,000 level in today's trade. Indian markets have been trading strong over the last few weeks and we have witnessed strong buying support from FIIs.
Thakkar has suggested BUY trade cement major UltraTech Cement with a stop loss of Rs 5,225, target at Rs 5,600. Thakkar has also suggested BUY Call for FMCG major Dabur as the stock is looking strong on the charts. Traders can BUY Dabur with a stop loss of Rs 527, target at Rs 565, as per Thakkar.
Automobile companies have managed to bounce-back smartly in the recent months in terms of sales of vehicles. Markets have been positive about automobile sector and Maruti Suzuki is looking strong BUY at current levels. Traders can BUY Maruti Suzuki with a stop loss of Rs 7,525, target at Rs 7,800, as per Thakkar.
Thakkar has suggested SELL Trade for Petronet LNG with a stop loss of Rs 250.5, target at Rs 238.
All trades should be carried out with strict Stop Loss. In case the trade doesn't happen as per expectations, it is good to exit the trade if the call is in profit. TopNews will review performance of trading calls by the end of the trading session.