Mitesh Thakkar: BUY Aurobindo Pharma, Eicher Motors; SELL Hero MotoCorp and HDFC Bank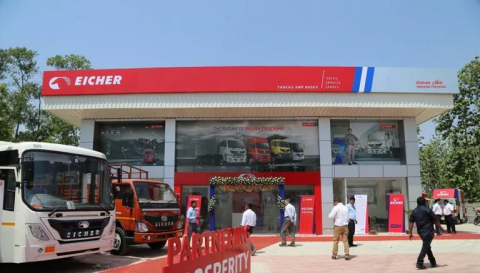 Market analyst Mitesh Thakkar has suggested two BUY Calls and two SELL Calls for today's trading session. After many sessions of gains, Indian markets are expected to open negative today. We have witnessed NSE Nifty touching a fresh all-time high on multiple occasions during the last few weeks. Markets need a healthy correction and decline from current levels will give fresh buying opportunity in many stocks.
Thakkar has suggested BUY Trade for pharmaceutical major Aurobindo Pharma around Rs 960 with a stop loss of Rs 945, target at Rs 995. Traders can BUY Eicher Motors in range of Rs 2,645-2,635 with a stop loss of Rs 2,614, target at Rs 2,700, as per Thakkar.
Thakkar has suggested SELL Trade for private banking major HDFC Bank with a stop loss of Rs 1,431, target at Rs 1,375. Other stock on Thakkar's radar for the day is Hero MotoCorp. Traders can SELL automobile major Hero MotoCorp with a stop loss of Rs 3,076, target at Rs 2,970.
All trades should be carried out with strict Stop Loss. In case the trade doesn't happen as per expectations, it is good to exit the trade if the call is in profit. TopNews will review performance of trading calls by the end of the trading session.