Mindtree repots 36.8% increase in net profit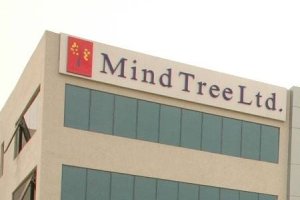 Mindtree Limited, a leading Information technology solutions company, has said that it has reported an increase of 36.8 per cent in its net profit on a quarterly basis.
The company released its results for the third quarter on Friday. The company's total revenues fell about 1 per cent during the quarter to Rs. 5,901 million while its net profit was recorded at Rs. 988 million, which is 63 per cent higher than the same period of the previous year.
Krishnakumar Natarajan, chief executive officer & managing director, Mindtree Limited said, "Our revenue growth has been satisfactory, despite a seasonally weak quarter. We are very pleased that our efforts to reposition and strengthen our business continue to yield good results, as can be seen in our strong profitability improvements."
He also said that the company's expertise led positioning is allowing the company to form deeper relationships with the customers and provide transformative changes for existing and new customers. The company has added
443 employees during the previous quarter on a gross level. The total head count of the company now stands at 10,952 employees.