Microsoft signs up celebrity endorsers to promote Windows Phone 8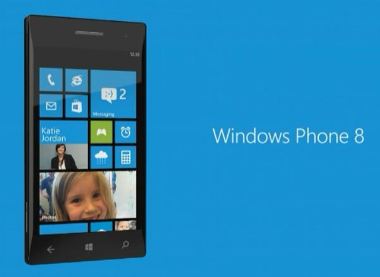 With software giant Microsoft reportedly undertaking a substantial expenditure for marketing its newest Windows 8 OS version to customers, a recent report by The Sun has revealed that the company has signed up Gwen Stefani, Jay-Z, and British actor James Corden to promote its Windows Phone 8 mobile OS.
The list of celebrity endorsers signed up by Microsoft to hawk Windows phone 8 to the general public also includes Jessica Alba, who assisted Microsoft in displaying Windows Phone 8 software at its official debut.
In addition, Microsoft has also started broadcasting Windows Phone 8 TV commercials which feature a number of celebrity endorsers, such as Will Arnett and Holly Willoughby, among quite a few others. These Windows phone 8 ads clearly underscore Microsoft's efforts to ensure simplicity while cashing in on celebrity appeal.
With the Microsoft ad campaign chiefly pivoting around relationships, the idea which the company intends conveying, via the Windows Phone 8 ads, is that the new mobile OS is capable of enhancing the lives of customers belonging to diverse backgrounds, having different interests, and employed in dissimilar professions.
About Microsoft's ad campaign, The Next Web's Emil Protalinski had said in a late-last-month article that the company will likely have "a great campaign on its hands," if it can "get a few movie actors, pop stars, professional athletes, and famous celebrities in general to use Windows Phone 8 devices, customize them, and narrate an ad."