Microsoft announces Windows 10 with Cortana, HoloLens headset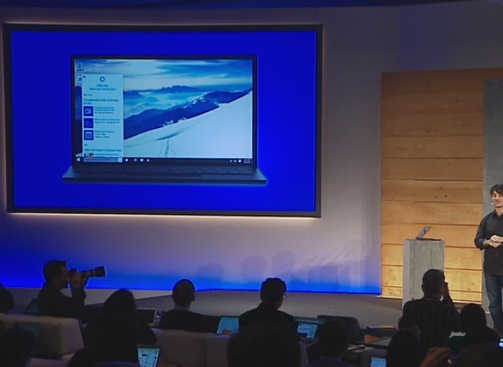 London, Jan 22 : Microsoft has announced that Windows 10 will bring Cortana to PCs.
According to the BBC, along with the voice-controlled assistant Cortana, Windows 10 will also get a newly unveiled "holographic" headset that Microsoft said would one day project the operating system over views of the real world.
Moreover, the OS upgrade would be available free of cost for devices running Windows 8, Windows 7 and Windows Phone.
The report added that the offer, which is limited to the Windows 10's first year of release, may aid its adoption. (ANI)