McIlroy bags PGA of America Player of the Year award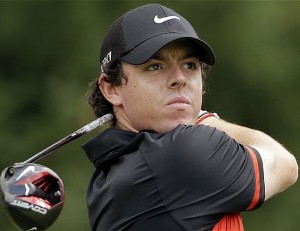 Wellington, Sep 17 - Rory McIlroy has been named winner of the PGA of America Player of the Year 2013-14 and has also won the Vardon Trophy for the stellar performance that he put up last year.
The 25-year-old Northern Irishman, who has claimed two major titles among his four wins worldwide this year, has claimed the two awards for the second time in three seasons, reported Stuff. co. nz.
The star golfer scored an adjusted average of 68.82 through 66 complete rounds, edging Sergio Garcia (68.95), who completed 61 rounds, for the Vardon Trophy.
McIlroy won the British Open and the PGA Championship titles in the 2013-14 season along with the WGC-Bridgestone Invitational. He finished No 1 on the tour money list. (ANI)