Manoj Kohli to head Bharti's African operations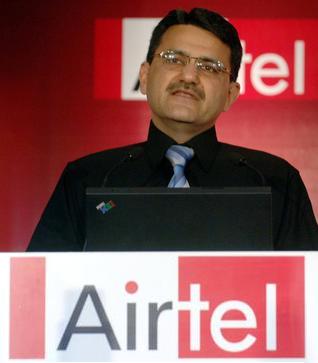 As the Bharti Group has been able to quench its thirst for an African safari by the $10.7 billion deal to acquire Kuwaiti telco Zain's African operations, Sunil Bharti Mittal has recently named its top lieutenant Manoj Kohli to head the African operations.
Kohli, CEO- International and Joint MD, Bharti Airtel will be responsible for the fate of the dreams that Mittal has been weaving from the past couple of years.
While the deal will fulfil the thirst of Sunil Bharti Mittal to enter the African market with the acquisition of Zain, the market experts are giving mixed views on the same keeping in mind the high debt that it will bring on to the Bharti's balance sheet.
However, Mittal has shown confidence in the strategy and has said that the company is very strong financially and is in no hurry to offload the $8 billion of debt on the balance sheet.
Videocon, Suzlon, Godrej, Mahindra and Mahindra, UB group, Cipla, Dr Reddy's Labs, NIIT, Kirloskar and Essar are some other names who have been actively investing in the African market.