Manmohan Singh to travel in Air India One Agra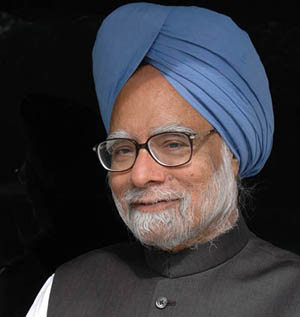 New Delhi, Nov 21 : Prime Minister Dr. Manmohan Singh will leave for his visit to the United States and Trinidad and Tobago in Air India One Agra on Saturday.
Dr. Singh will be travelling in Air India One Agra, a special aircraft for the first time. Earlier, the Prime Minister use to travel in Air India One Tanjore for foreign visits.
Air India One (AI-001) is the call-sign of the aircraft with the Prime Minister of India or the President of India on-board. This plane is also known as VIP.
A Boeing 747-437B, equipped with jamming equipment, anti-missile systems and air-to-air refuelling facility, is used as Air India One.
The Government of India uses Air India and Indian Airlines aircraft for the overseas transportation of its officials. For domestic travel, the Prime Minister and the President use an Indian Air Force Boeing 737-200.
Dr. Singh is likely to discuss the issues related to international terrorism, climate change, global economic slowdown, Doha round of trade negotiations, nuclear disarmament and non-proliferation with the US President Barack Obama.
Situation in Afghanistan and other regional issues are also expected to figure in the discussions between two leaders.
Dr. Singh is also scheduled to meet senior members of the US Cabinet, Senators and Congressmen during his Washington stay.
The Indian premier will also attend a business event jointly hosted by the US Chamber of Commerce and the US-India Business Council and interact with members of the India-US CEOs Forum.
In Trinidad and Tobago Singh will attend the Commonwealth Heads of Government meeting organised to celebrate 60th anniversary of Commonwealth.
The theme for CHOGM-2009 is "Partnering for a More Equitable and Sustainable Future."(ANI)