Lupin gets approval to sell Suprax oral suspension in US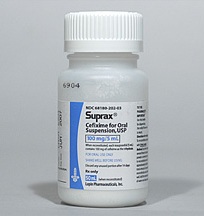 Drug maker, Lupin has said that it has obtained an approval from the health authorities in the US to sell its Suprax oral suspension, which is used to treat bacterial infections.
Lupin Pharmaceuticals Inc, a subsidiary of the drug maker, received an approval from the United States Food and Drugs Administration (USFDA) for selling Suprax for oral suspension in the strength of 500mg/5mL. The company is planning to begin exports to the US soon.
"Suprax is currently available as 100 mg/5ml and 200 mg/5ml suspensions, 400 mg tablets as well as chewable tablets 100 & 200 mg. This new drug application provides for a new strength 500 mg/5mL of Suprax for the treatment of otitis media, acute exacerbation of chronic bronchitis, uncomplicated urinary tract infections, uncomplicated gonorrhoea and pharyngitis/tonsillitis," said the Mumbai based company in a release.
Lupin Ltd Group President & Lupin Pharmaceutical Inc CEO Vinita Gupta said that the new dosage will expand the company's Suprax franchise and allow doctors and patients to obtain new form of treatment to treat infections.
Shares of the company rose 0.98 per cent and were trading at Rs 599.85 on the Bombay Stock Exchange (BSE).