Lindsay Lohan''s "perfect man" is Leonardo DiCaprio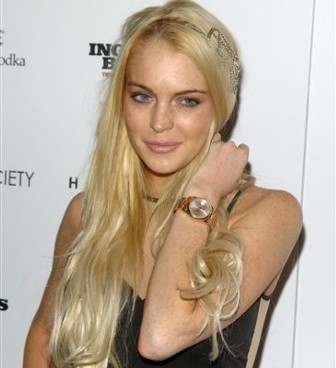 Washington, November 16 : Lindsay Lohan has a crush on Leonardo DiCaprio, according to sources.
However, the 'Titanic' star is not ready for a relationship with the 'Mean Girls' actress.
"Lindsay has a major crush on Leonardo but that''s as far as it goes right now," Contactmusic quoted a source as saying.
The insider added: "She knows him, they are friends but that''s it. Lindsay is ready to be more then friends with Leo but he doesn''t see her that way.
"She''s says he''s her perfect man but fears he doesn''t take her seriously."
The beauty even reportedly flirted with Leonardo at a Hollywood party.
A source said: "As soon as Lindsay saw Leonardo she was like a bee to honey.
"When she spotted him in a dark corner of the club she headed straight for him. She quickly monopolised his conversation and made sure she had him all to herself.
"They talked and Lindsay danced in front of him but nothing happened. They went home separately." (ANI)