LG claims its mobile phone sales 9 percent up during recession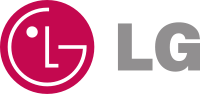 The "life's good" company – LG says that everything is going good with its mobile phone sales in spite of recession. The Seoul, South Korea based world's third-largest mobile phone maker, LG has claimed that its mobile phone sales grew 9 percent this year.
According to LG, the reason for the growth in its mobile phone sales is the demand increase in Asia.
In the market which was expected to shrivel up 10 percent, LG is now hoping to see overall sales increase of 10% by the end of the year.
The vice president for marketing strategy for LG's mobile arm, Ma Chang has told that LG is looking to sell around 110 million mobile phones in 2009, and surging the number to 200 million by 2012.