Lenders may tighten screws on Bhushan Steel, decision on Aug 18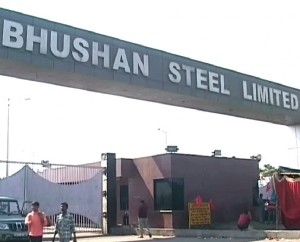 New Delhi : With Rs 40,000 crore exposure to cash-strapped Bhushan Steel, PNB-led bank consortium will meet on August 18 to decide future course of action including setting up a team for day-to-day monitoring of financial affairs of the firm whose MD is embroiled in a bribery case.
"Banks, which together have exposure of about Rs 40,000 crore, will appoint a consultant to conduct forensic audit to ascertain if there was siphoning of bank loans," sources said.
Besides, a decision to station a team of bank nominees to monitor financial affairs at the company would be taken in the consortium meeting on August 18, sources said.
Bhushan Steel vice-chairman and managing director Neeraj Singal was recently arrested by the CBI in an alleged corruption scandal involving Syndicate Bank chairman S K Jain.
The company is in urgent need for funds to keep itself operational and stop the existing loans from becoming non performing assets (NPAs).
The firm requires working capital urgently. So, banks would also take a call on whether to provide further funding or not, sources added.
Last week, a consortium member, SBI had said it would press for an external agency to take over the day-to-day management of the company.
SBI has an exposure of Rs 6,000 crore to the steel-maker which is a standard asset at present.
The company is embroiled in a controversy following the arrest of Syndicate Bank chairman and managing director S K Jain last week for allegedly receiving a bribe of Rs 50 lakh to enhance the credit limits of the company.
The Bhushan Steel plant in Odisha is running well and the lenders do not want to expose their assets to any difficulties as a result of the imbroglio.
(PTI)