Lee escapes censure after Cricket NSW drop charges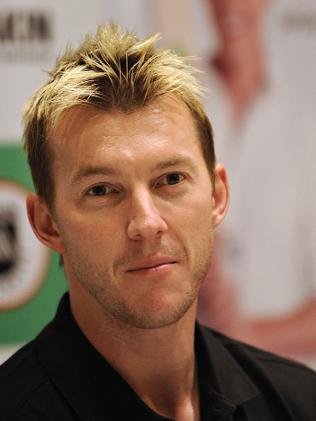 Sydney, Jan 2 : Former Australian fast bowler Brett Lee has escaped reprimand for condemning Cricket New South Wales (CNSW) boss David Gilbert after charges against him were dropped on Wednesday.
Instead, CNSW has invited Lee to join a sub-committee of its board to address issues as to the future direction of cricket in NSW, according to a statement by the board.
The decision will be seen as a major victory for Lee, who last month had called for Gilbert''s sacking in an interview, the Sydney Morning Herald reports. As a current player with the Sydney Sixers in the Big Bash League, Lee was slapped with two charges following a report from Cricket NSW, but he refused to back down as he vowed to air his grievances during the hearing, it reported.
The former Test spearhead questioned the appointment of Stuart ahead of Trevor Bayliss as coach and the departure of young batsmen Phil Hughes and Usman Khawaja to rival states where they have since catapulted themselves back into the Australian Test set-up, the paper added.
Lee said after the hearing with the board that common sense had prevailed, and added that he was very happy that the charges against him were dropped. Lee added that the game will be a lot better off now moving forward because there''s a chance to meet with the sub-committee of the board and express his views on the way to improve it.
Lee had been charged for alleged unbecoming behaviour and for making damaging public comment in accordance with Cricket Australia''s code of conduct. (ANI)