Lady Gaga says she looks like a man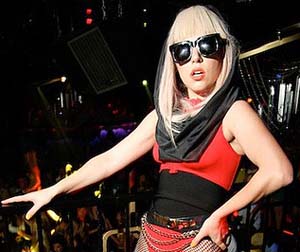 London, Mar 7: Despite being known for her flesh-baring outfits, Lady Gaga claims that she is not sexy and can even be mistaken for a man.
The singer, whose real name is Stefani Joanne Angelina Germanotta, saus that her looks are more on the masculine side.
"I am not sexy in the way that BRITNEY SPEARS is sexy - which is a compliment to her because she''s deliciously good-looking," the Sun quoted her as saying.
She added: "I just don''t have the same ideas about sexuality that I want to portray. I have a very specific aesthetic - androgyny."
The New Yorker is fast-becoming known for her bizarre fashion sense as well as music.
She said: "I just have a very specific way of seeing things. It''s supposed to be different from everybody." (ANI)