Koutons Retail enters men's innerwear segment; unveils expansion plan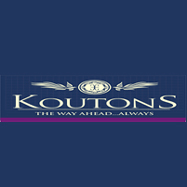 Koutons Retail India Ltd (KRIL), an integrated apparel manufacturing and retail company, is foraying into innerwear for men in line with expansion of their product offerings.
According to the company, the men's undergarments will be sold under the brand name of 'Koutons Innerwear' and will be launched in July this year.
The men's innerwear will be priced in the range of Rs 35-60 for a pack of two pieces.
Koutons provides a complete range of men's apparel under the brands Koutons and Charlie Outlaw. Its brands are positioned as ''value for money, but high on fashion'' and target the lifestyle aspirations of middle-class consumers falling in the 22-45 age group.
At present, the company operates around 1,200 stores of its brands - Koutons and Charlie Outlaw across India.
The company recently started womenswear and kidswear with Koutons Les Femme and Koutons Junior. The company will open 100 exclusive stores of each brand in 2008-09. The company also plans to open 150 Koutons Junior and 200 Les Femme Stores in 2009-10.
As part of its expansion plans, the New Delhi-based company is also looking at tapping the export markets by end of 2008. Presently, the company is in talks with a large retail network based in West Asia to open Koutons' shop-in-shops. .
The company was earlier exporting Koutons and Charlie brand apparel to the Middle East, which was halted by the company in 2004 as a part of its strategy to focus on the domestic market.
Koutons Retail India had reported net profit of Rs 36 crore for the fourth quarter ended March 2008, while net sales stood at Rs 371.30 crore.