Kate Winslet To 'Bond' With Sam Mendes In UK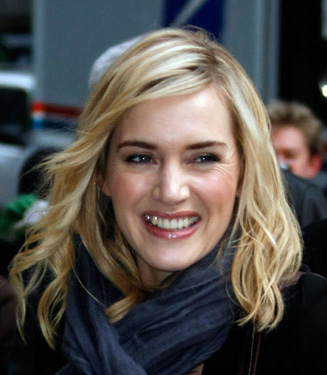 British actress Kate Winslet and her director husband Sam Mendes may have called it quits this year March but the couple have been on friendly terms ever since. And it is for the well being of her children that Kate Winslet will never allow them to be too far away from their father. After reports were rife about the actress dumping British model boyfriend Louis Dowler, the media reports now claim that Kate Winslet will shift to the UK this month to be with her ex-husband Sam Mendes.
No, she is not planning to reunite with him, the actress will spend time in the UK because it will not be possible for Sam Mendes to move from the UK to the US to meet their children and also film his latest project `James Bond' with actor Daniel Craig. While Sam Mendes will be busy shooting the latest James Bond flick, their two children will stay with Kate Winslet close to the Pinewood Studios where shooting takes place so that they can meet their father often during their UK vacation.
It seems like Kate Winslet has gotten over her four month crush on model Louis Dowler. In a statement to the media, the actress says that she will remain thankful to Dowler for giving her the support to handle a breakup. Meanwhile, Kate Winslet still harbors a passion to work with ex-husband Sam Mendes. She knows that their 2008 film 'Revolutionary Road' had been a roaring hit and says that both may come together again for future projects if the script demands. So do we get to see her as the next Bond girl? No, laughs off Kate Winslet.
--Sampurn Wire